Jack is talking more and more everyday. Kaylee was quite the talker, right from the start, spouting a rather advanced vocabulary. Jack, on the other hand, is much more physical–why use words to ask for something when you can move a chair, climb up and get what you want? Pshhh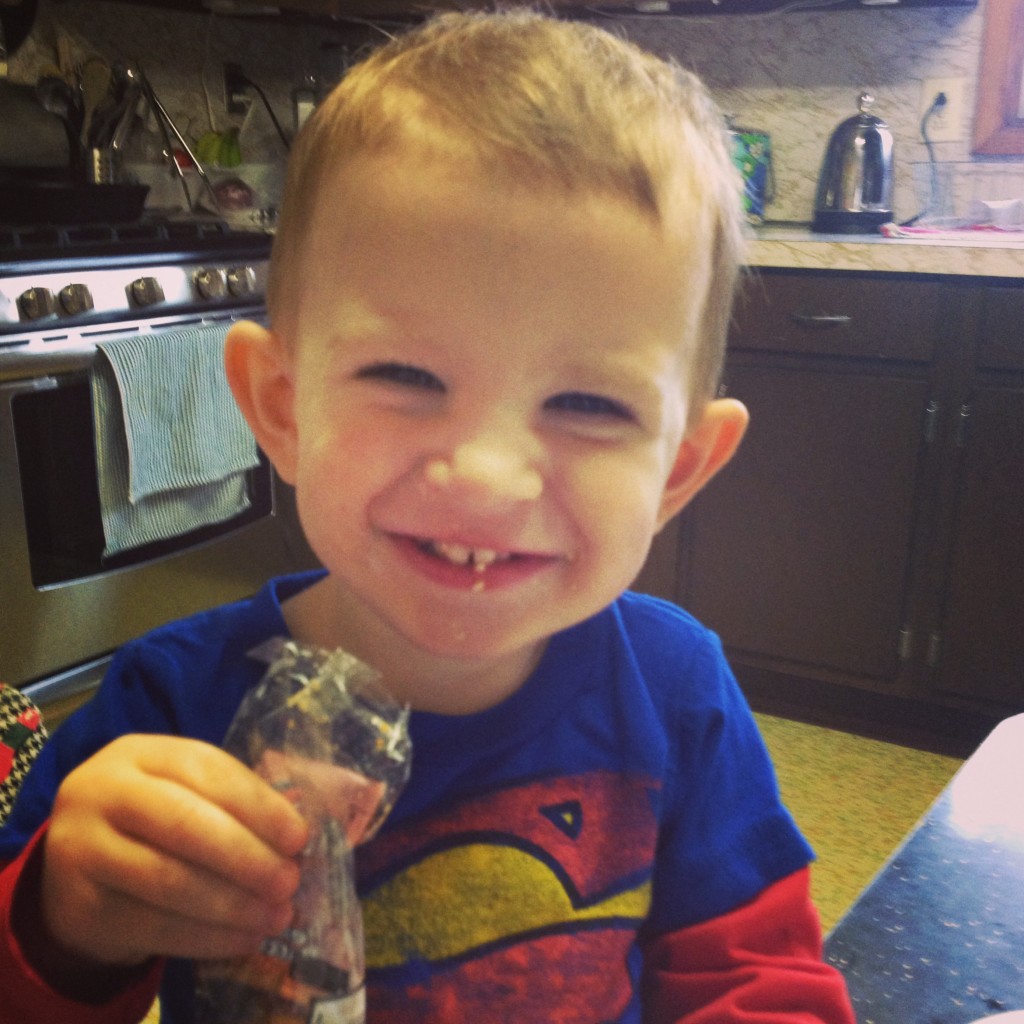 His vocabulary is increasing all the time, but these are a few little words I will miss hearing:
wah: a kiss  As in, Mommy wah (I want a mommy kiss).
Kiki: Kaylee
baat: salt, sugar, ketchup, shaker cheese….any type of topping he feels his food needs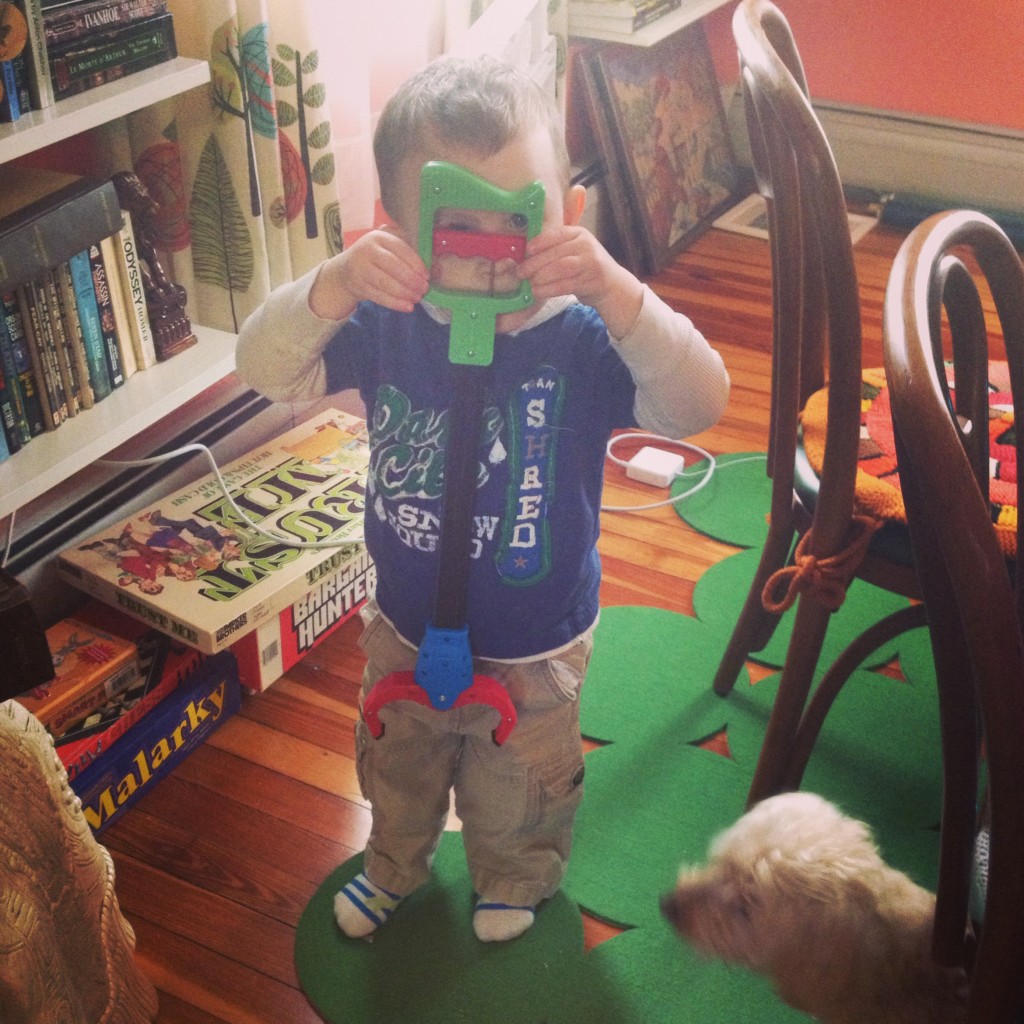 bo-bot: robot His current favorite shoes are his R2D2 sneakers. He didn't want to wear them until we started calling them his robot shoes. SO much cooler.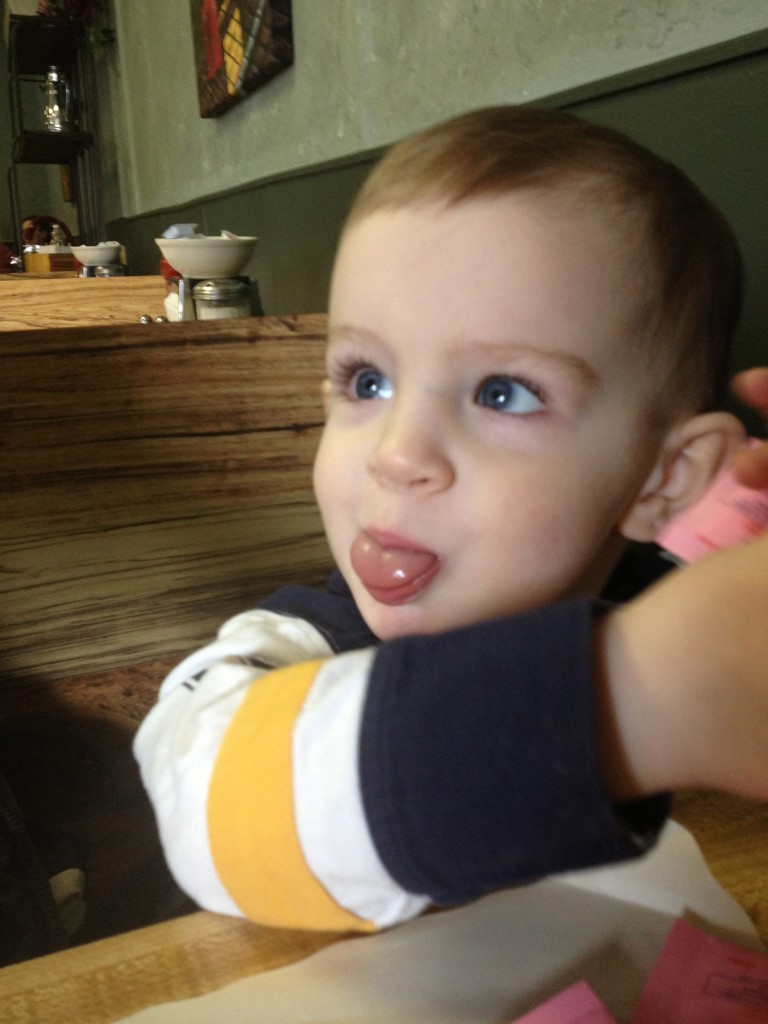 nummies: food
NUMMY nummies: YUMMY food
la-la: crayon, pen, pencil–anything you use for writing or coloring
boon: balloon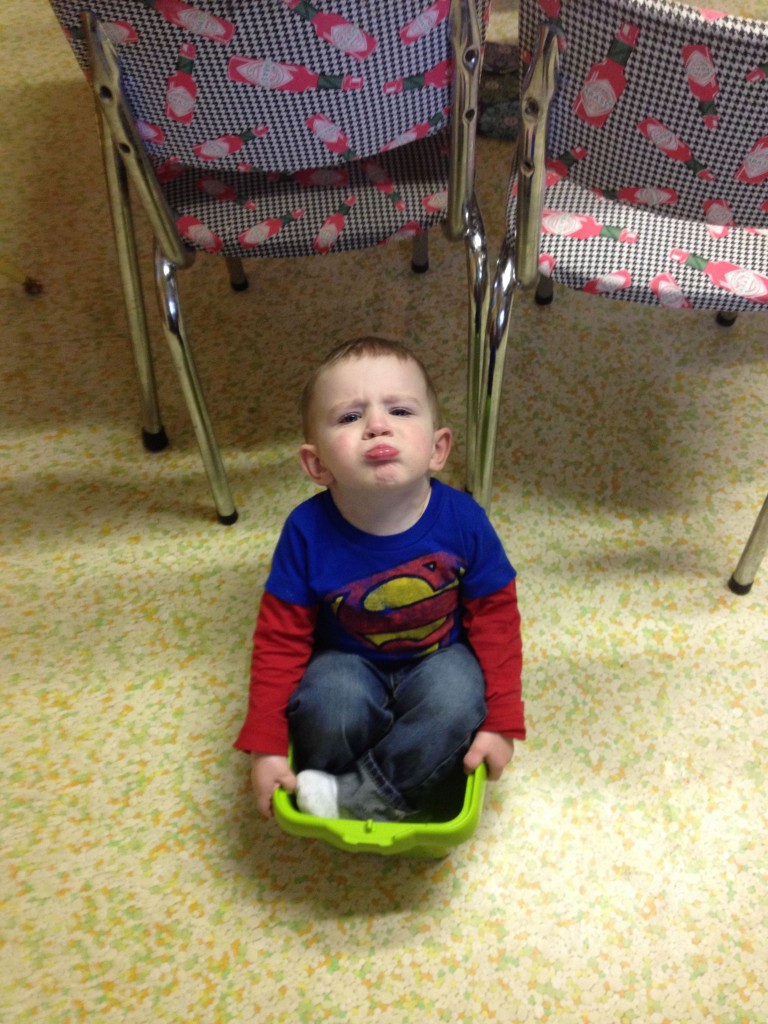 oooogurt: yogurt
tuck: truck
baan: button As in, Me baan! (he wants to push the button to close the door on the van.)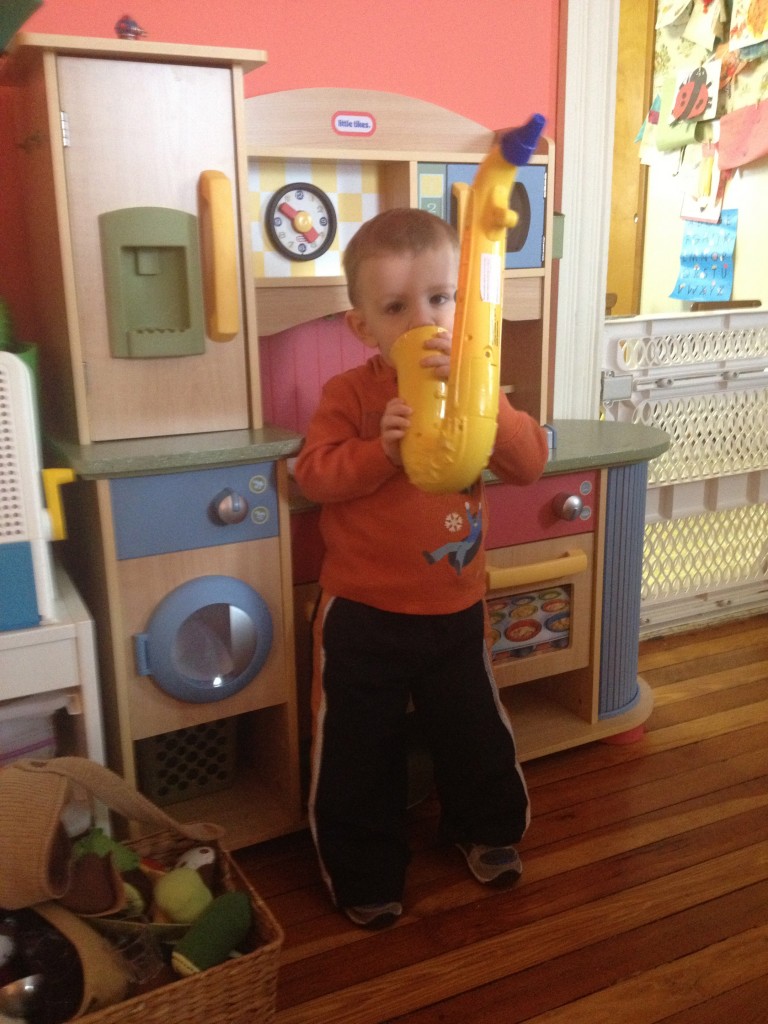 vooom: car
hunny: bunny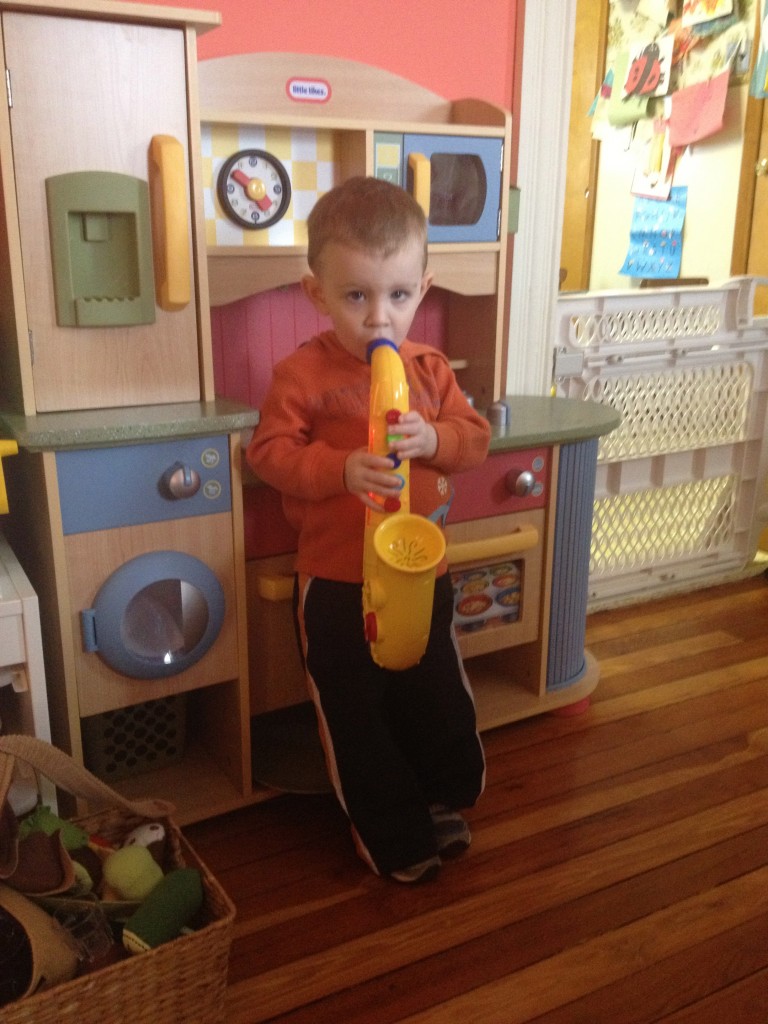 echo: Esko Usually you hear Jack shouting ECHO! Cooookie!
boo-boo: medicine As in, Mommy, me boo-boo (I need medicine)
oi-pop: lolly pop He even sings along with The Chordettes.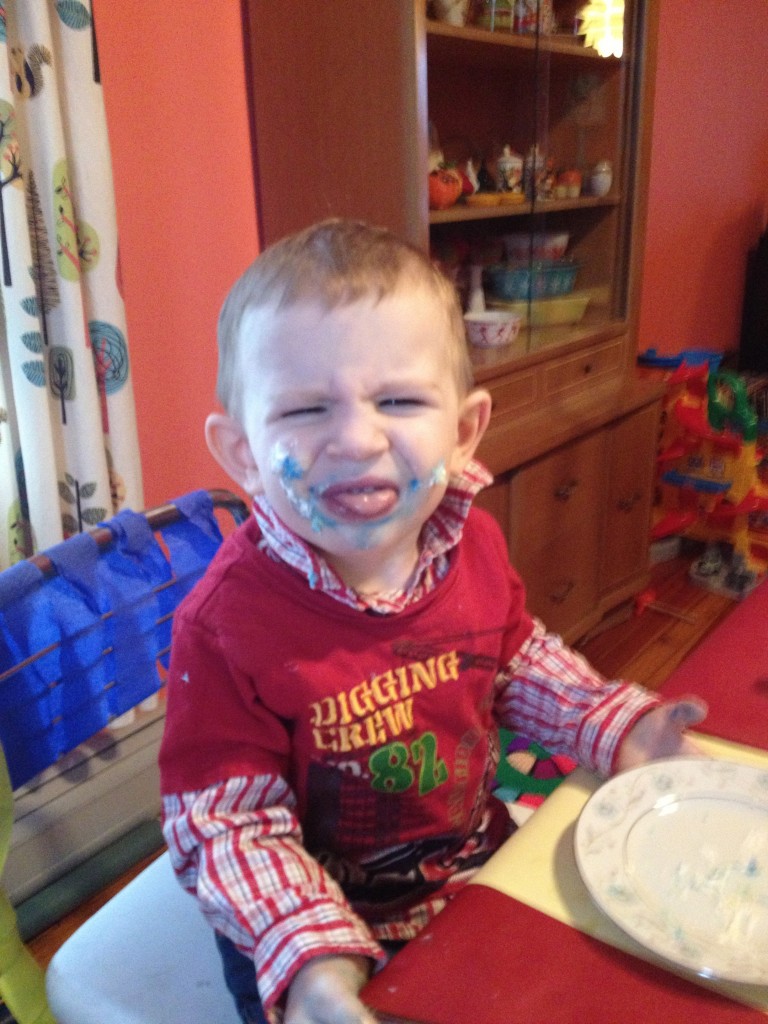 He is a total little stinker and gets into so much trouble/mischief. But he's got that little impish smile and gives great hugs (squeezes).