You have topped off the drinks in everyone's fabulous cocktail glasses, so let's serve some nibbles. We wouldn't want our guests to be a bit peckish, or to drink on an empty stomach!
Now, some of the party food of the 1950s and 1960s is a little, ahem, interesting. You could totally go authentic and serve a tree of cocktail weenies
or you could serve shrimp cocktail, deviled eggs, a cheese ball and crackers, bacon wrapped olive cheese bites, and other more traditional treats. Really, no one will be upset if you sneak some Chex Mix in or add a veggie tray. Presentation is a big part of the appeal of a retro cocktail party.
Here are a few bits of inspiration:
No matter what you decide to serve, let's take a moment to talk about the brilliant design of the Hi-Snack plates.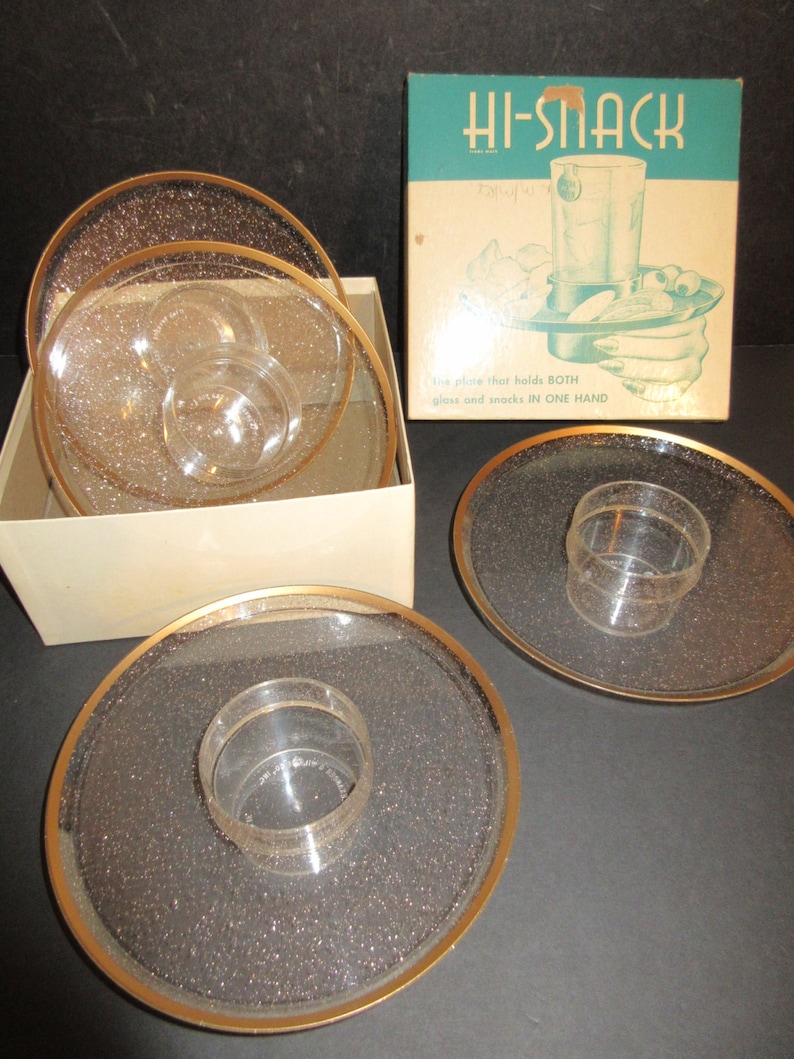 I have a set of the clear and gold glitter plates. My sister gifted them to me one year and we use them for all the time when hosting any occasion. They are perfect because they hold your drink and you have space for your nibbles. Someone usually comments about how fabulous the plates are – and it is totally true. I may have to snag another set (or 2) from Etsy!
No Hi-Snack plates? That's OK. Little appetizer plates will do, and you can always use cocktail napkins in a pinch.
Comments are closed.